Empire Four Kingdoms: Conquer the world!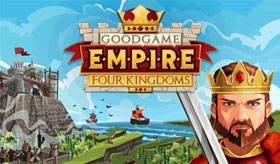 Let the war begin!
To be at the head of a kingdom is not easy, and you will quickly realize it. You'll have to build and expand your medieval empire and carry out many attacks against your opponents! Learn how to manage an army, recruit soldiers and give them weapons! Your enemies may try to besiege your fortress, you must do everything you can to acquire an unbreakable defense. This strategy game will require a lot of thought, every decision can be important. Be prepared!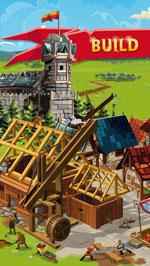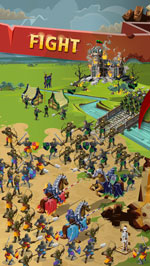 Making the right decisions
Grasping the game isn't always very simple, but there is no reason to panic, many tutorials will help you until you reach the first five levels. Throughout the game you will improve your fortress by adding residential, resources production or storage buildings. It is necessary to establish an efficient economy so that everyone can meet their needs. You can recruit many soldiers and you can build an extremely powerful army to defend your empire against the most reckless opponents! Do not hesitate to attack the neighboring foretresses in order to expand your kingdom! No need to specify that we should not go into battle with closed eyes. Being a great emperor often means being a clever strategist. Make the right decisions, use your resources wisely and you'll put all the chances on your side! The war may be long and difficult, but you must do everything you can to win!
Hours of multiplayer gaming
Strategy and management games are generally longer than the other games. Empire: Four Kingdoms is no exception to this rule because it takes a lot of time to build an empire. You will have many quests to complete and you'll be able to attack many castles owned by real players. However, other players will not necessarily be your enemies, you will also have the opportunity to create or join an alliance. In all cases, you have many hours of gaming before you, it will only stop when you'll have decided.